For those wanting to truly experience the best of Dubrovnik, in reality and in fantasy...
We invite you to combine two 1,5 h walking tours (total 3 hours combined) on one ticket - at a discount!
Please join either our Discover the old town walk or Game Of Thrones tour at any schedule time and request a combo ticket for these 2 tours.
This ticket will allow you to take the remaining walk at any other scheduled time at your convenience.
Price: 250 kn (34 €) per person + entrance ticket for the fort of St. Lawrence* *50 kn per person (payable on spot, in Kunas; or 0 kn with a valid city walls ticket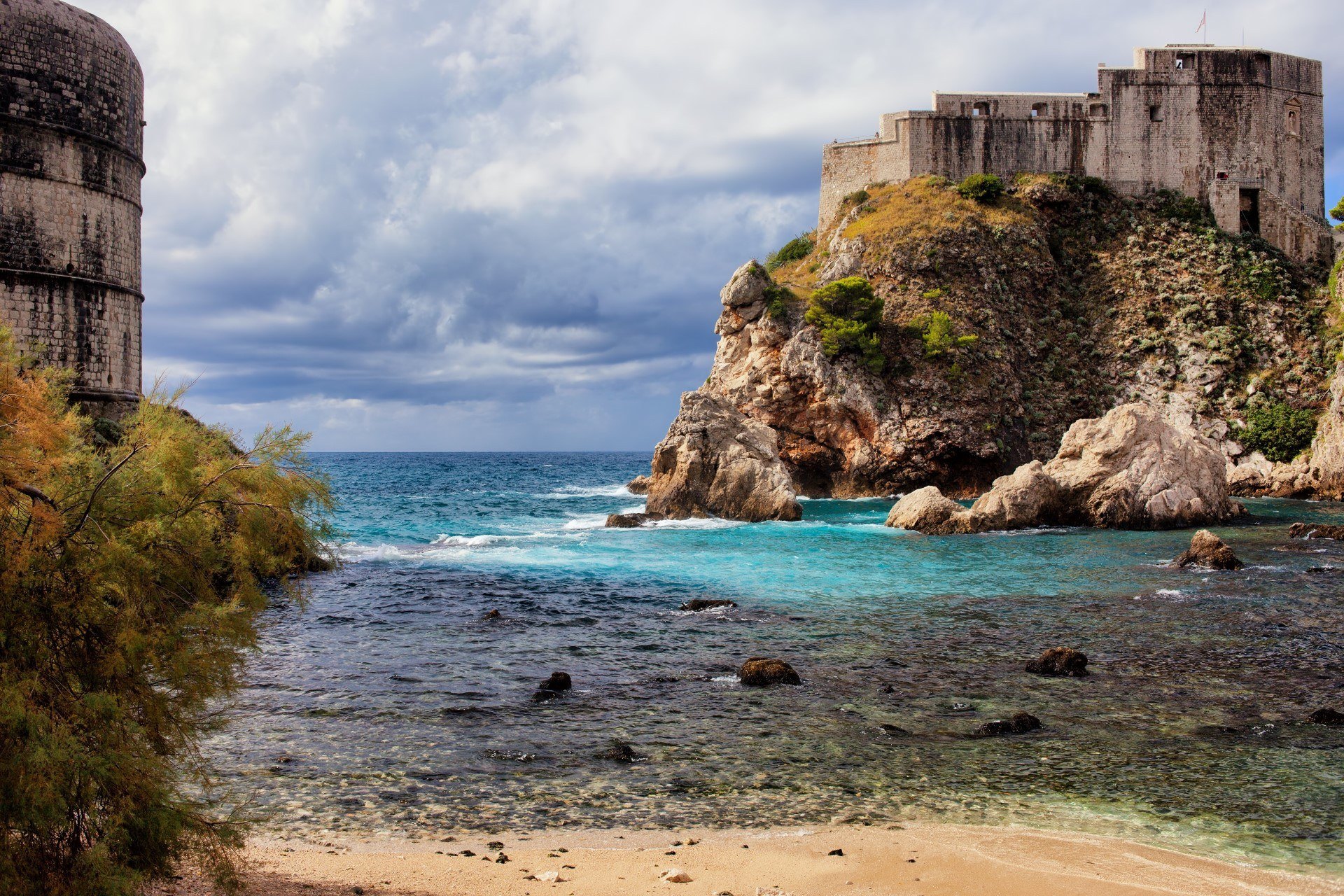 How and when?
Meet your guide at the Meeting Point 5-15 minutes before the starting time. You'll see a Dubrovnik Walks sign - you can buy a ticket on the spot. No need to reserve in advance, but if you do book, please note you need to come at the time you are booked for. See you there!
The two walks can be used days apart, or same day. Please note that they don't run consecutively, but according to this schedule:
DISCOVER THE OLD TOWN TOUR - DEPARTURE TIMES:
Duration: 1,5 h
APRIL - OCTOBER 31st 2018

DAILY at 10 AM, 12 PM, 1 PM* & 6 PM** or 7 PM***
*No 1 pm tour in April
** 6 pm tour only until October 20th (Jul & Aug excluded)
***7 pm tour only in July & August
GAME OF THRONES TOUR - DEPARTURE TIMES:
Duration: 1,5 h
APRIL-OCTOBER 31st, 2018
DAILY at 10 AM, 12 PM & 5 PM* *5 pm tour runs only from July 1st - September 15th
Important notes
For all our tours in in front of Sky bar (ex Fuego) in Pile area, right by the bus stop. Pile is the last bus / taxi stop when heading towards the old town.
Booking for our daily tours is not required (April - November). However, if you do book (via our or any other website) please note that you need to come at the time you chose to book. We will not accept alternative days or times other than the one stated on your voucher. Booking for our tours in November, December and March IS REQUIRED. A minimum of 2 applies. (see point #4)
3
A MINIMUM OF 4 POLICY ALWAYS APPLIES
Our only requirement for a guaranteed departure of all our daily walking tours is to have a minimum of 4 people. Please note that we require a minimum of 4 people per walk in order to guarantee a departure of each daily scheduled guided walk. For winter tours we need a minimum of 2. In case less than 4 people turn up, on spot you'll be offered 3 options: 1.) to pay for additional tickets, to reach the minimum of 4; this way you might have a private tour at bargain price 2.) to come back at another scheduled time (again a min of 4 policy applies) 3.) to get a full refund
Also, if you book a walking tour, please note a refund is an option ONLY if you cancel 24 hours before the tour or if we (for poor weather or another reason) cancel the tour. We deserve the right to refuse the refund if you don't request it up to 5 days after the tour.
Also, if a weather goes really crazy, we might cancel the tour. A reschedule or a refund will be offered in this case, but only if we cancel the tour. How will you know for sure? Contact us (click on the upper right corner). For everything else, please contact us, or visit our Frequently Asked Questions page.